This post is also available in:
English
中文
Pulau Redang is right south of Perhentian Island, is a very famous island you cannot miss out on.
Redang island is simply one of the best beach getaways on the Terengganu Malaysia.
Here are the 10 best things to do in Redang Island.
Snorkeling
Snorkeling is one of the most popular activities on Redang Island.
You will see colorful fish, nemo, tuna, etc.
and maybe a cute sea turtle, or baby sharks!
If you are buying a Redang Island Snorkeling Package,
there will be 3 snorkeling trips,
includes one snorkeling trip in the Redang Island Marine Park.
What are Redang Snorkeling Packages Included, learn here.
Diving
Almost all Popular Redang Island Resorts provide Snorkeling and Diving packages.
Deep diving enables you watch more marine life directly on Redang Island at a closer distance.
But diving activities require you holding a diving license.
If you are interested in experiencing diving, but without any license on-hold,
you could take Discovery Scuba Diving Package.
The price is about a few hundred.

Diving Course
Open Water Course is suitable for tourists who want to obtain a diving license.
For anyone who is already a licensed diver,
if you want to improve your deep diving skills,
you can take an Advanced Open Water Course.
Watch Blue Tears
If you are lucky,
you might catch a glimpse of sparkling electric blue waters in Redang Island.
The tiny ballon-shaped bodies are buoyant enough to float on the sea surface where we can see them.
The dazzling light show is the work of a bioluminescent plankton called Noctiluca scintillans.
You have higher chance to see Blue Tears on night of Redang Island Best Season.
The famous spot of Blue Tears in Redang is on the beach in front of Redang Island Reef Resort.

Island Hopping
Redang Island Hopping Package includes snorkeling activities at islands near Redang.
The island hopping activity will start with snorkeling on Redang Island,
and then arrive at Lang Tengah Island.
This is also an island that everyone knows.
The movie "Summer Fun" was shot on Lang Tengah Island.
Admire the beautiful coral and school of fish~
The last stop is snorkeling on Bidong Island.
The most primitive environment, beautiful scenery and rich marine life.
Sea Turtle 
Turtle is one of the 7 Reasons You Must Visit Redang Island.
Many tourists who come to Redang Island will definitely choose this activities.
There is a higher chance of seeing sea turtles at specific snorkeling locations.
If you want to swim with sea turtles,
you can add it!
Jungle Trekking
Hiking is one of the most popular activities on Redang Island.
Redang Island has many routes for tourists to climb.
On the way, you can see many different plant varieties.
For more details, see our step by step guide on 6 Steps to Plan a Redang Trip.
Kayaking
Kayaking is a favorite of many tourists.
You can explore more underwater worlds that you can't see on the shore.
Enjoy the feeling of being surrounded by the Redang crystal clear sea.
Experience Island Nightlife
The nightlife of Redang Island is colorful.
Especially on weekends, hotels or resorts will have live bands' performance.
Enjoy cool smoothies  and listen to beautiful music.
Night activities in Redang Island is a must-have life experience.
Check In and Take photos
Check in and take photo at the "More More Tea Shop".
In addition to check in and taking photos,
you can also buy souvenirs,handicrafts, etc.
Also, photos taken on the beach can be your OOTD every day.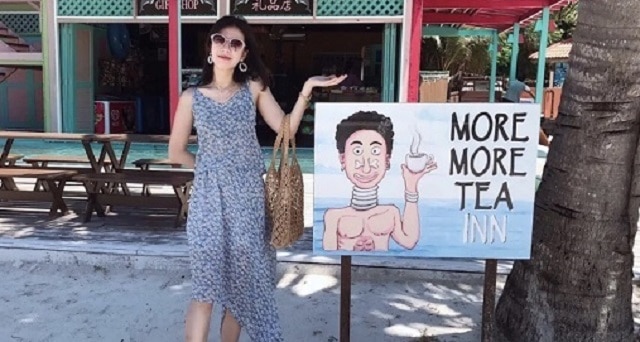 Read More:
Redang Jetty and Ferry Schedule
How to Know If a Redang Travel Agency is Legit
10 Must-Have Items in Redang Trip Packing List
Popular Redang Resort Packages:
Redang Holiday Beach Villa Resort
What's your favorite activity in Redang?
Comment us and share with other Redang Fans!