When is the best time visiting Redang island?
Redang Island has its open and closed seasons.
In good season,
Redang's seawater is crystal clear, 
sea wave is calm, and sunshine is wonderful.
In monsoon seasons,
Pulau Redang is closed.
| Month | Island Weather |
| --- | --- |
| January | Island Closed |
| February | Island Closed |
| March | Good |
| April | Excellent |
| May | Excellent |
| June | Excellent |
| July | Excellent |
| August | Excellent |
| September | Good |
| October | Okay |
| November | Island Closed |
| December | Island Closed |
Super Peak Season: April – August
April to August is the best season in Redang of a year.
The weather is fabulous.
Almost no rain during April to August in Pulau Redang.
It's still clear crystal blue sea water.
You can snorkel whenever you want.
The price of Redang Resort Package is the highest during April to august.
There are 2 Ways to Buy Cheap Redang Package.
In super peak season,
all Redang Island Resorts rooms are selling fast.
If you are planning to go to Redang this season, remember to book your room and Flight to Redang earlier.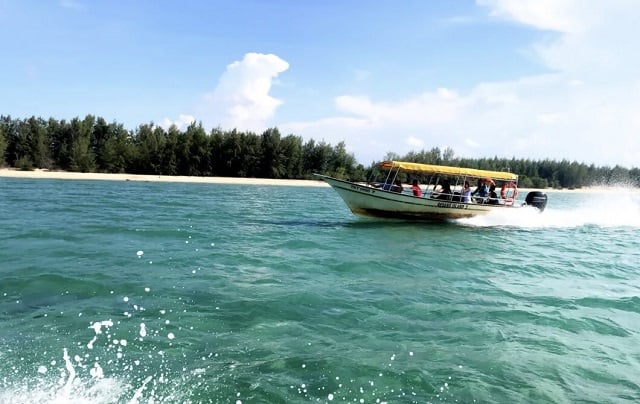 Peak Season: March, September
It is the second best season in Pulau Redang of the year.
The weather in Redang is good.
The price of Redang Resort Packages is slightly lower than price in super peak season.
You still have a beautiful view of sea water, yet you don't have to pay a very high price.
You could still have all kinds of water activities.
All Kinds of Redang Packages are available in this season, such as Snorkeling or Diving package.
Green Season: October
Redang is closed at the end or middle of October.
October is the last month you can travel to Redang in a year.
In October, Redang Package price is very affordable.
You will enjoy a quiet and relaxing vacation.
Less people travel to Redang in October.
You could save time lining up in  Redang Jetty when boarding ferry.
There are waves in the sea in October, but not very big.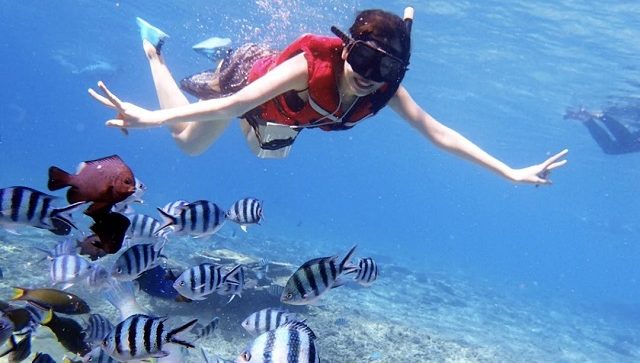 Redang package's price in October is the best price of the whole year.
It is best for you if you just want to go somewhere to relax.
Monsoon: November – February
November to February is Redang's monsoon season.
It is closed in this period, because the weather is not suitable for snorkeling and diving.
The waves are huge.  Redang Island Marine Park is closed in this season too.
It's dangerous for any water activities in islands of West Malaysia.
However, Islands in East Malaysia , eg. Mabul , Sabah, Semporna are in good weather.
Also, Thailand Koh Lipe Island is a good choice.
November to February the most beautiful season on Koh Lipe island.
Koh Lipe is super popular especially in Christmas, New Year's Eve and Chinese New Year.
Conclusion
If you want to see the best of Pulau Redang,
go visit Redang during April to August.
If you want to visit Redang in good season at a reasonable price,
go to Redang in March or September.
If you are not interested in water activities,
you can travel to Redang in October with the most affordable price. 
I'm sure you will have an excellent Redang trip ahead!

Read more:
Know Redang Package in 5 Minutes
10 Must-have Items in Redang Trip Packing List
How to Know If a Redang Travel Agency is Reliable
Popular Redang Resort Packages:
Redang Holiday Beach Villa Resort
When is your last visit to Redang?
Is the weather good then?  
Comment what's your favorite season in Redang!