Perhentian is a nice relaxing place to have a holiday.
It has crystal clear water with clean and tidy beaches.
Plenty of Exciting Activities available in Pulau Perhentian.
This article explains different kinds of packages in Perhentian Island.
Snorkeling Package
Snorkeling is a fantastic way to experience the beautiful underwater world and marine life.
Snorkeling packages are suitable for all people.
The life jacket will keep you safe and floated.
You just need to follow the instruction from the instructor.
Perhentian Resort will provide you snorkeling equipment for rent.
There are a lot stunning Famous Snorkeling Points in Perhentian.
Package Include
Perhentian Snorkeling Package are similar in most Perhentian Resorts.
includes 3 meals per day,
2-way boat transfer from jetty to Perhentian,
2 night stays in Perhentian resort, and 1-2 snorkeling trips.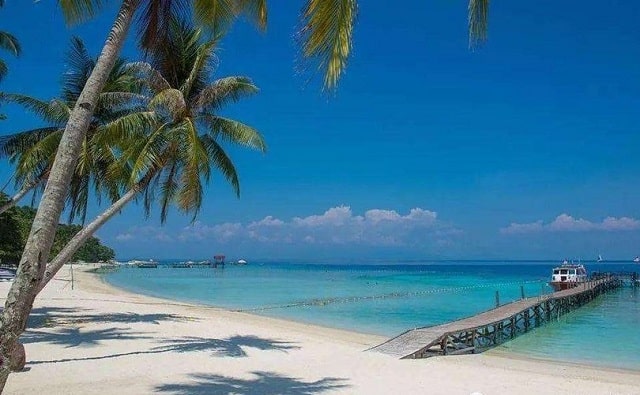 Full board or Half board 
Meals included are main difference between full board and half board.
Half board only include breakfast in Perhentian island, while full board includes 3 meals per day.
3 Island Hopping
You will stay at Perhentian Island resort for accommodation.
As for activities, you get to snorkel at 3 islands, which are Perhentian, Redang and Lang Tengah Island.
This is best for snorkeling lovers who wish to snorkel more in several islands.
3 island package is only available for guest staying in Perhentian island, either Perhentian Besar or Kecil is fine.
Learn about Perhentian Besar vs Kecil>>
Diving Package 
1. Discovery Scuba Diving
You no need a diving license nor getting a diving license.
The cost is around RM 180+ per dive.
It is a diving experience package in Perhentian.
For the newbies who want to experience dive, you can choose this, while coach will be diving together with you side by side.
There's a lot amazing marine lives you will see when the sea water is clear in Perhentian.
You better visit and experience Diving in Perhentian island Best Season.

2. Diving Package
Only for those who have certificate for dive.
If you are a licensed diver, you could choose this package and dive in Perhentian.
3. Refresher Dive
Only applicable to people who has already certified as divers, but have not been dived for a long time.
The cost is around RM 160+ per dive.
If  you have your own diving equipment, such as fins or snorkels, do pack them and bring along!
Read about Top 8 Things to Pack for Perhentian Vacation>>
4. PADI Open Water Course
The most popular scuba diving course.
It's for the people who wants to get diving license in Perhentian.
You have to attend all the classes and stay 4 days in Perhentian.
You need to pass both theory test and practical test.
Once you have passed all the exams, you will get a PADI Diving License.
It cost around RM 1,000+ per person.

5. PADI Advanced Open Water Course
It is a course for existing PADI Open Water Diver.
The AOW course helps you improve your diving skills.
So you can become more comfortable and confidence deep under the sea
It cost around RM 1,000+ per person.
Check out How to Go Perhentian from KL>>
Special Package
Honeymoon 
Affordable price must be one of the Top 6 Reasons Why people love Perhentian.
Most Perhentian resorts have honeymoon package since a lot people spend their honeymoon in here.
You will get romantically decorated room, cake and candle dinner at beach.
It will be a relaxing and unforgettable experience for you and your partner.
Room with Breakfast
This package only includes accommodation and breakfast in Perhentian.
You could pay at Perhentian for the rest things, such as water activities, snorkeling, diving, boat transfer, meals.
There's no ATM machine in Perhentian, so make sure you take enough cash with you.
Early Bird or Year End Promotion
Early Bird is from February to March.
And Year End is during October.
In these months, the weather in Perhentian is not stable.
It may rain sometimes and the snorkeling or diving trip may be affected or delayed.
Perhentian resort package prices are cheaper in these months.
Check out 3 Steps to Plan a Perhentian Trip>>
Conclusion
Perhentian is a paradise on earth.
You can select your Perhentian package according to your choice.
Most popular is Perhentian 3D2N snorkeling package.
If you want a longer trip to Perhentian, you can stay 3 or 4 nights.
If you are interested in diving activities, choose Discovery Scuba Diving or OWC course.
For divers, you can consider Diving package or AOW course.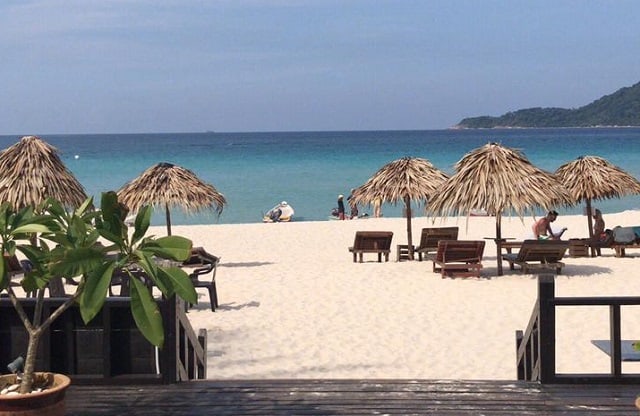 Read More:
Pulau Perhentian Jetty and Boat Schedule
4 Steps to Plan a Perhentian Trip
Top 7 Best Things to Do in Perhentian
Which package do you like the most in Perhentian Island?
Comment and share us your insights!