To enter Redang, you need take boat from Redang Jetty to get into Redang Island.
There are two jetties in Pulau Redang,
Shahbandar Jetty and Merang Jetty.
Most Resorts in Redang use public ferries
departing at Shahbandar Jetty, 
such as Redang Beach Resort, Redang Laguna Resort, Redang Bay Resort , Redang Reef Resort.
Shahbandar Jetty is the main entry port of Redang. 
While Redang Pelangi Resort only use Merang jetty as boarding port.
There are about 30 minute driving distance between Shahbandar Jetty and Merang jetty.
Shahbandar Jetty
1.Address:
Jeti Pelancongan Shahbandar,
Jalan Sultan Zainal Abidin,
20670 Kuala Terengganu,
Terengganu.
Google Map of Shahbandar Jetty 
2: Public Ferry
From Shahbander jetty to Redang island, 
it takes about 1.5 hour ferry time. 
Ferry could carry 150-250 passengers. 
It is spacious and air-conditioned. 
Bring a jacket, and you can take a good nap on Redang ferry.
Redang public ferry is run by Malaysian government.
You will be asked to pay RM 5 for Redang Marine Park Ticket when you are at jetty.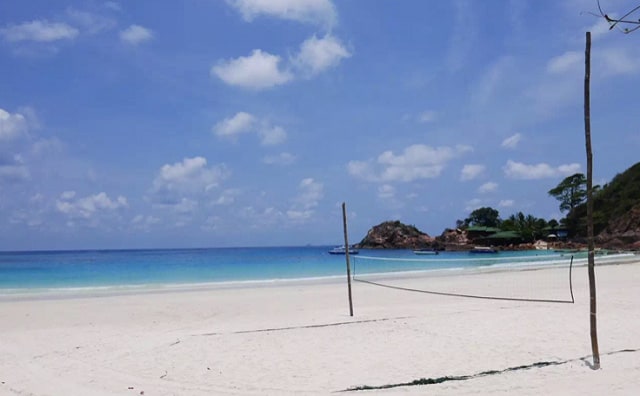 Because of big volume of passengers, Especailly in Redang Peak Season,
It takes a while when boarding and offloading.
You may feel a bit dizzy during that time. 
It's better to take some motion sickness pills along.
If you take Flight to Redang, it's best to take early morning flight to catch the earliest Redang ferry.
3.Ferry Schedule
ShahBandar Jetty
To Redang
Leave Redang
Redang Beach Resort
9:00 AM
3:00 PM
7:00 AM
12:00 PM
Redang Reef Resort
9:00 AM
3:00 PM
7:00 AM
12:00 PM
Redang Bay Resort
9:00 AM
3:00 PM
7:00 AM
12:00 PM
Redang Laguna Resort
9:30 AM
12:30 PM
9:00 AM
11:30 AM
Redang Sari Pacifica Resort
9:00 AM
3:00 PM
7:00 AM
12:30 PM
Boarding time is 30 minutes earlier. 
Public Ferry run on schedule, and never wait for late comers.
You need to confirm the ferry time when you purchase redang package from travel agency.
Merang Jetty
1. Address
21010 Kuala Terengganu, 
Terengganu
2. Speedboat
If you are staying at Redang Pelangi Resort
you will take speedboat from Merang jetty.
From Merang jetty to Redang island,
 it takes about 45 minutes speedboat travel time. 
It could be a bit jumpy when waves are big.
Speedboat is open air. It is faster than public ferry.
It carries less people on board. 
So it is fast for onboard and offboard. 
The wind whistling in your eyes and ears and hair. 
It feels so real because it is closer to sea.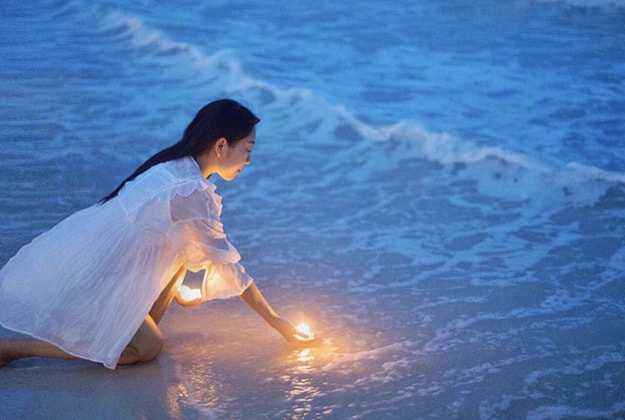 3.Boat Schedule
| Merang Jetty | To Redang | Leave Redang |
| --- | --- | --- |
| Redang Pelangi Resort | 09:30 AM | 08:00 AM |
| Redang Holiday Beach Villa | 09:00 AM | 09:00 AM |
Compared to public ferry depart at Shahbandar jetty, 
boat schedule in Merang jetty is more flexible. 
There are many Transporting Methods to Get to Jetty.
No matter which way you use,
It's the best if you take the first boat at 9.30am. 
If you are not able to catch this speedboat, 
you can chooes 10:30am or 3pm. 
The Best Boat Time
Redang resort check in time is fixed, 
the earlier you get into Redang, 
the more leisure time you get to spend on it. 
So taking the first boat is the best.
 On the other hand, Boat time 3:00pm is a bad choice.
There's one snorkeling trip on check in day at 2pm. 
If you take boat at 3:00pm, 
you miss lunch in day one and this snorkeling trip.
A Quick Recap
If you have a Basic Understanding of Redang Island Package , you would know that 2 way boat ticket is included in Redang Package,
you only have to arrive Redang Jetty yourself.
There are 2 Redang Jetties, 
1)Shahbandar Jetty 
2)Merang Jetty.
Most resorts arrange their guests taking public ferry from Shahbandar jetty, 
Only Redang Laguna Resort uses their own speedboat.
While Merang Jetty is solely used by Redang Pelangi Resort. 
You will take speedboat from this jetty.
Remember to consult your travel agency 
which jetty is your staying Redang Resort is using.

Read More:
2 Ways to Buy Cheap Redang Package 2021
How to Know If a Redang Travel Agency is Reliable
7 Reasons to Visit Redang Island
10 Must-have Items in Redang Trip Packing List
Popular  Redang Resort:
Sari Pacifica Resort Redang Island
Have you been to Redang jetty?
Leave us a comment about your experience!