4.Awesome Underwater Adventures
There are beautiful coral gardens under the sea,
just like a secret garden for fish.
You can explore these gardens and see all the different kinds of corals and creatures living there.
Imagine swimming with colorful fish, turtles, and even sharks.
It's like being in a real-life Finding Nemo movie.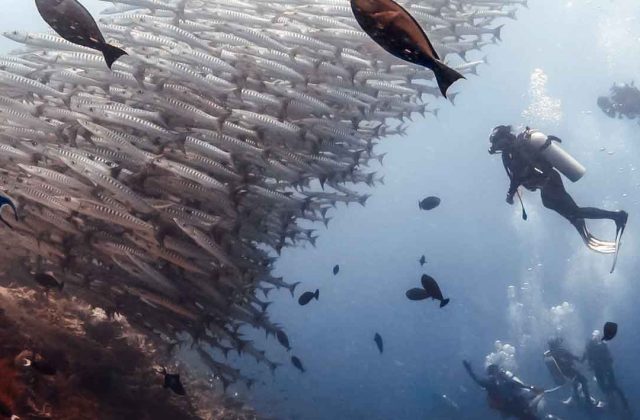 5.Diving Fun
Sipadan-Mabul Resort is members of PADI Dive Resort and NAUI PRO GOLD Dive Resort.
If you're into diving, their SMART-Tec Diving Center offers Nitrox Air and certification courses.
At Sipadan-Mabul Resort, you can go on exciting underwater adventures,
 6.Snorkeling Fun
The sea water is like crystal clear, that it's like swimming in a giant swimming pool!
You can see everything below, even the tiniest fish and creatures.
Even if you don't dive, you can wear a snorkel mask and float on the water's surface,
to watch the fish and coral below.
It's like peeking into an underwater world.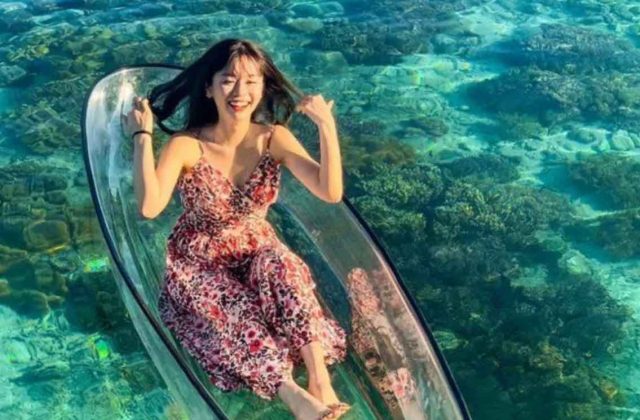 7.Beach Fun
Sipadan-Mabul Resort is right by the beach, so you can build sandcastles,
play beach volleyball, and swim in the sea.
It's like having a giant natural playground!
8.Sunsets and Stargazing
If you're visiting with your partner, Sipadan-Mabul Resort is romantic for couples.
You can have dinner by candlelight right on the beach.
In the evenings, you can watch the sun setting over the ocean.
At night, you can see the stars shining brightly.
It's like having your own private light show!