Pulau Tioman is a beautiul islands in Johor, Malaysia.
Fresh air and wave crashes are great;
scrumptious food and healthy activities;
Tioman resorts are clean and comfy;
People here are very friendly.
Tioman Island is completely duty free and has lot of places to hangout.
This article will explain the 7 reasons that Tioman Island is worth visiting.
1. Villages in Tioman 
There are 8 villages in Tioman island.
They are Genting village, Paya village, Tekek village, Air Batang village, Salang village, Juara village, Nipah village, and Mukut villages.
You could travel between them by ferry, bike, taxi or water taxi.
In Tioman Island, you could experience different village with diverse atmosphere and activities.
Read more: Tioman Island Jetties and Ferry >>
2. Activities in Tioman 
Basically, Tioman is most famous for scuba diving and snorkeling.
There is a great number of marine fishes in Tioman.
Many other activities can be done on Tioman Island such as jungle trekking, waterfall hunting, beach volleyball, swimming, cycling, duty free shopping and many more.
 There are several spots on the island of Tioman that are still visited by turtles to lay their eggs.
You will never get bored in Tioman.
Read more: How to go Tioman Island from KL>>
3. Views In Tioman
Tioman has beaches with transparent waters,
full of corals and a multicolored marine life;
highland covered with jungle and practically depopulated.
There are more than 8 beaches in different Tioman villages.
Genting Beach is like a picturesque.
Nipah Beach has unspoiled golden sands and crystal clear waters.
And the golden colored sand on the beach of Paya Village is something you don't want to miss.
Read more: Top 4 Types of Tioman Packages>>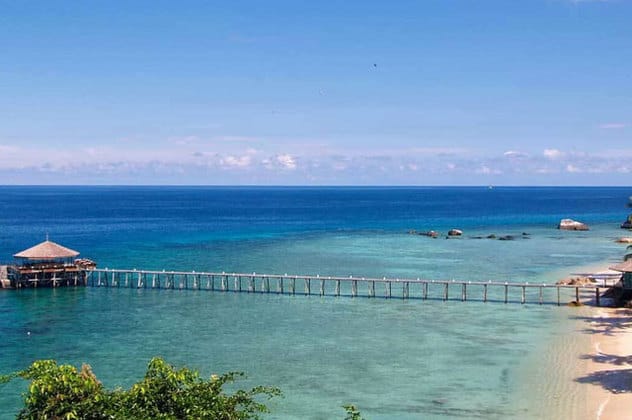 4. Resorts In Tioman
Almost all Resorts in Tioman are located next to the sandy beaches.
There are many resorts to choose from depending on your individual budget.
The sea water is so clear,  it is good to swim and resorts here are very calm.
Accommodations in Pulau Tioman are pretty cheap, clean and cozy.
The staff are usually very nice and caring.
Read more: Tioman Ferry Bluewater Express vs Cataferry>>
5.  Duty Free Shop 
In Tioman island there are a few duty free shops.
This is a good chance for you to buy some drinks and chocolate at reasonable price.
6. Tioman Marine Park
The Marine Park is a coral sanctuary at Tekek located along its northern edge.
You could learn about Pulau Tioman's underwater heritage here.
It is a popular snorkeling spot for tourists visiting Tioman. During Tioman Low Seasons, the information center is closed but the marine park remains open.
The marine life around the Tioman island and marine park is well maintained.
Read more: Perhentian vs Redang vs Tioman >>
7. Food and People in Tioman
Food in Tioman Island is fresh and seafood choices are delicious!
There are a couple of good seafood restaurants along the jetty area which serves good and affordable food.
Tuna and fish are especially recommended.
In the evening, there are enough cafes and restaurants for every tastes.
People here are very friendly and nice. They lead a very quiet and peaceful lifestyle here.
Read more: 5 Steps to Buy Tioman Package>>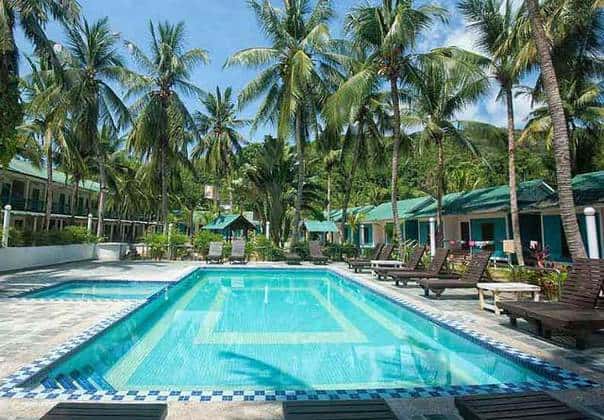 Conclusion
Tioman is a lovely island for snorkeling and beach activities.
People love Tioman for its beautiful beaches and impressive jungle;  the purest water, wild nature; full relaxation and privacy.
It's a beautiful quiet place to get away from the crowds.
Read More:
Tioman Ferry Bluewater vs Cataferry
Top 5 Reasons Why You Should Visit Tioman
Top Tioman Packages:
What is the reason of you visiting Tioman Island?
Share with us your reason in the comment!