This post is also available in:
English
中文
Koh Lipe is a paradise on earth.
Crystal water with white sandy beaches are perfect for a relaxing holiday.
There are 2 jetties heading to Koh Lipe .
In green season, you can only get into island from Pakbara Jetty in Hat Yai, since no ferry departs in Langkawi Kuah Jetty during that period.
The island have several ATM, a few supermarkets and a wide range of different accommodations.
This article explains the top 5 popular resorts in Koh Lipe island.
Read more: How to get to Pakbara Jetty>>

Koh Lipe Resort
1. Low Range
Harmony Resort (walking street)
2. Mid Range
Bundhaya Resort (Pattaya Beach)
The Chic Lipp (walking street)
3. High Range
Bundhaya Villas (Pattaya Beach)
Akira Lipe Resort (Pattaya Beach)
Harmony Resort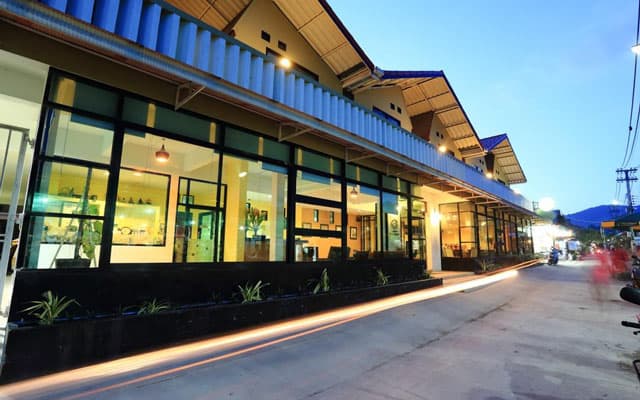 Harmony Resort is located at a strategic good location,
It's a economic accommodation, which is best for backpackers.
Less than a 2 min walking from 7 Eleven and the restaurants in walking street.
Harmony Resort is at the end of the Koh Lipe walking street,  away from noisy traffic and bars.
The room was clean and simple.
Harmony Resort provides basic facilities, such as air conditioning, Free Wi-Fi.
Read more:  8 Reasons you'll enjoy Koh Lipe Walking Street>>
Bundhaya Resort is only next to immigration check point and boarding jetty.
Only 5 min walk to the walking street and convenient stores.
Bundhaya Resort is equipped with swimming pool, pool side bar, spa.
Spacious room with air conditioning.
All rooms in Bundhaya Resort comes with garden view or pool views.
Resort staffs are very nice and helpful.
The foods at the resort is also quite nice with reasonable price.
You will enjoy nice seaview from the resort restaurant while having your breakfast.
Bundhaya Resort offers a very relaxed atmosphere.
Read more: Best Time Travel Koh Lipe>>
Akira Lipe Resort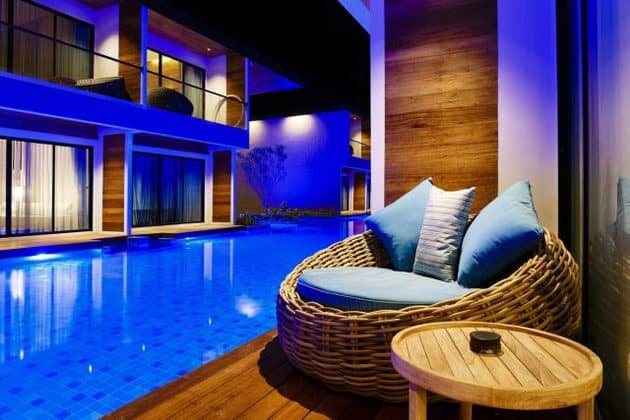 Akira Lipe Resort has a very modern and chic style of room and buildings.
It is beautiful, pool villas are fantastic, and it's the most popular resort among young couples  in Pattaya beach of Koh Lipe
Akira Lipe Resort's rooms are nice and clean.
Bar decoration is super cool and chic.
Resort equipped with 2 clean swimming pools with nice environment.
They have delicious food an great beach bar to watch the sunset.
Staffs are very fun and friendly.
Read more: How to get to Kuah Jetty>>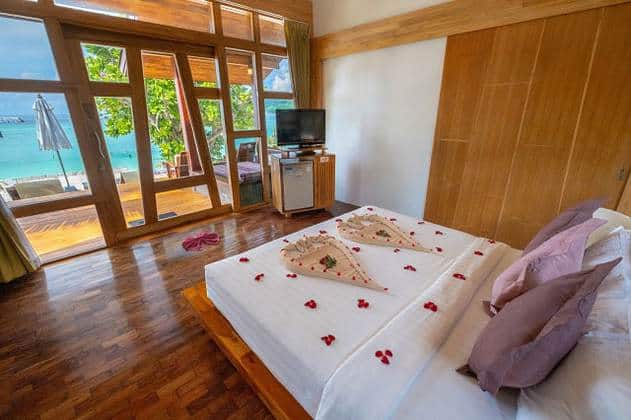 Bundhaya Villa has modern, spacious rooms and a beautiful pool area to relax in.
Room has high ceiling, private outdoor bathroom with good garden view or sea view.
Nice location, only short walk to beachfront,and 3-5 min walking distance to walking street.
Staffs are friendly and very professional.
Amenities are great, pool, fitness, pool bar, water sports, several restaurants, and etc.
Food in Bundhaya Villa is great, with many choices of Thai foods and changed everyday.
The villas are simply awesome.
They have polite and friendly front desk staffs.
Read more: Top 3 Beaches in Koh Lipe Island>>
The Chic Lipe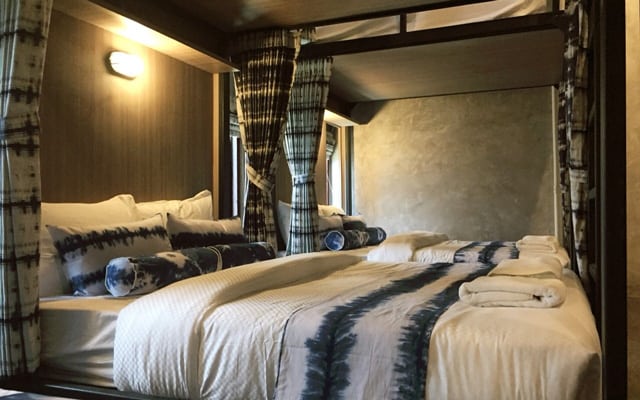 The Chic Lipe is a new, clean, and beautiful hostel.
The private rooms are really nicely designed and very comfortable for a family.
For budgeted traveler, you could serve bulk bed with a private window.
The hotel is modern, clean, well decorate and clean.
It's located very close to the walking street, surrounded with shops and eating spot.
You can still enjoy the fun but not too noisy.
The staff here are polite and caring.
Read more:Things to do in Koh Lipe Island>>
Conclusion
Koh Lipe is one of the best islands in Thailand.
It has clear sea water, stunning landscape, happening walking street and nice resorts.
Koh Lipe is the best place to relax yourself, out of the city!

Read More:
Topic 1: How to get to Kuah Jetty
Topic 2: How to get to Pakbara Jetty
Topic 3: Best Time Travel Koh Lipe
Topic 4: Koh Lipe Top 5 Best Resorts
Topic 5: Things to do in Koh Lipe
Topic 6: Best 3 Beaches in Koh Lipe
Topic 7: Top 8 things in Walking Street 
Popular Koh Lipe Resort Package:
Which resort/hostel would you like to choose?
Share your experience with us.