This post is also available in:
English
中文
Tinggi island has beautiful white beaches, blue sky and turquoise sea water.
It takes about 30-40 minutes boat ride from Tanjung Leman Jetty to the island.
There's only TAd Marine Resort on the entire Tinggi island. It's a cosy, clean and simple resort.
This article will introduce this one and only resort in Tinggi island– TAd Marine Resort.
Location
After check-in at Tanjung Leman Jetty and half an hour boat ride, you will arrive at Tinggi island.
you will be overwhelmed by the tranquility of Tinggi island.
TAd Marine Resort is located at a very picturesque beach, the staff at the resort will give you an awesome warm welcome and refreshing drink.
Your room is really a steps away from the beach and sea.
Read more: Tinggi Island Jetty and Boat>>

Facility
TAd Marine Resort is equipped with a swimming pool. The swimming pool is huge and kids friendly. 
Pool is fresh water and kept very clean as is the kiddies pool, again plenty of Sun Loungers with parasols.
Few Sun Loungers under the palm trees which are great for loosing yourself whilst enjoying a good book.
Small bar serving beer, wine's and a limited selection of Spirits.
This is a great place to watch the Sunsets of Tinggi island from.
there's also some Karaoke rooms where you could enjoy some leisure time with your friends.
Read more: How to get to Tanjung Leman Jetty>>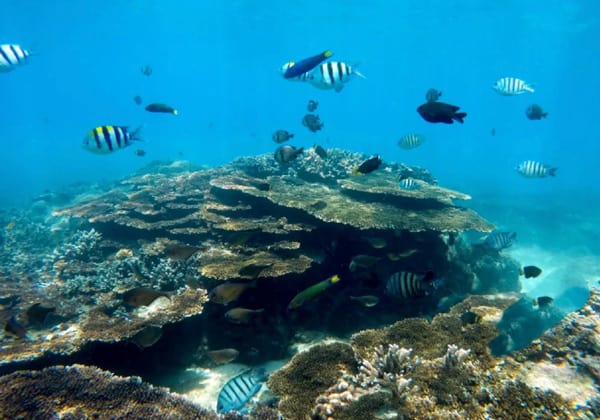 Room
 TAd Marine Resort has simple and comfortable accommodation in air-conditioned wooden chalets.
It provides you enough relaxing comforts but still very close to nature.
Sea facing chalets are just great. Open the door and windows, you will see voila sea view.
Rooms are big clean and spacious.
Bed was very comfortable with good quality white linen and comfortable pillow.
Aircon was efficient.
They provide a mini fridge, hot water, a hair dryer and even a TV in the room.
In room fridge with Tea & Coffee making facilities.
Good size TV with a fair selection of channels.
Read more: The Best Time Visit Tinggi Island>>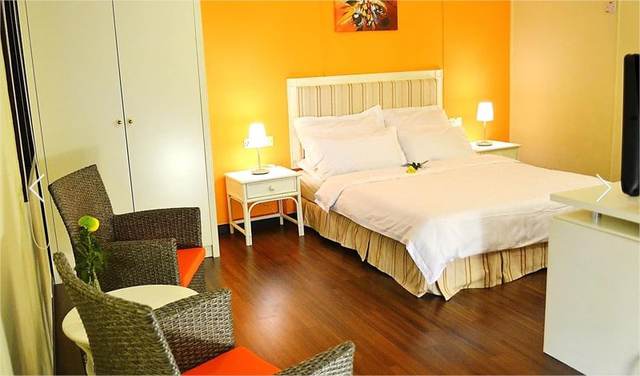 Staff
 TAd Marine Resort has Excellent staff with good hospitality and patience.
They are friendly and tries to make your stay excellent.
Staff in TAd Marine Resort are exceptional, warm smiles and a genuine concern that you are enjoying yourself.
Right from the start at the jetty to checking in at reception, eating at restaurant, snorkeling trips and jungle trekking to checking out they never fail to show their hospitality.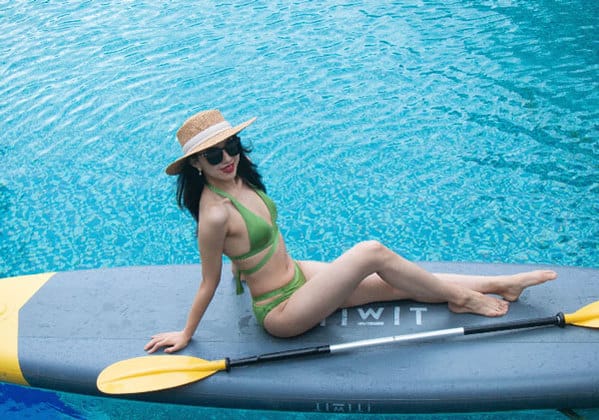 Food
 TAd Marine Resort serves quality and tasty food.
Their chef Alex Boh takes great care of guests in meals with his great culinary skills.
When there is a huge crowd,  TAd Marine Resort serve it local buffets style.
Food was ample, varied and tasty (sambal belacan was delightfully spicy)
When there's not many guests, they served the fresh cooked dishes. The food is like a personal chef concept.
Guests are all super glad with the food, healthy and delicious!
Read more: Top 7 Activities in Tinggi island>>
Conclusion
Tinggi island takes you away from the noise of the city.
It has nice sea view and long white sand beach.
TAd Marine Resort is one and the only resort located in Tinggi island.
The staff is very nice and friendly, Room is clean, comfortable and spacious. Food too are great and delicious
Read More:
How to get to Tanjung Leman Jetty
The Best Time Visit Tinggi Island
The only Resort in Tinggi Island
Top 7 Activities in Tinggi island
Popular Tinggi Resort Package:
Have you been in Tinggi island TAd Marine Resort?
Comment and share your experience!