Redang, Perhentian and Tioman are top 3 famous islands in Malaysia.
All of above islands are famous of Snorkeling Package and Diving Package.
This article will compare Redang, Perhentian and Tioman, to give you a clear picture of their similarities and differences.
Hope we could help you find your next perfect island holiday location.
1. Lively 
Redang's long beach is happening from day to night. 
In day time, you will see people going on snorkeling trip in Redang resort's own speedboat, a lot of children are making sands castle on beach.
There are many live bands playing music at night in Redang.
Perhentian and Tioman are relatively primitive and natural, Especially Tioman villages.
The night in Perhentian and Tioman is rather quiet than Redang.
You could visit Redang for happening vibe, and visit Perhentian and Tioman for better preserved marine lives.
Read more: Top 8 Things to Pack for Perhentian Vacation>>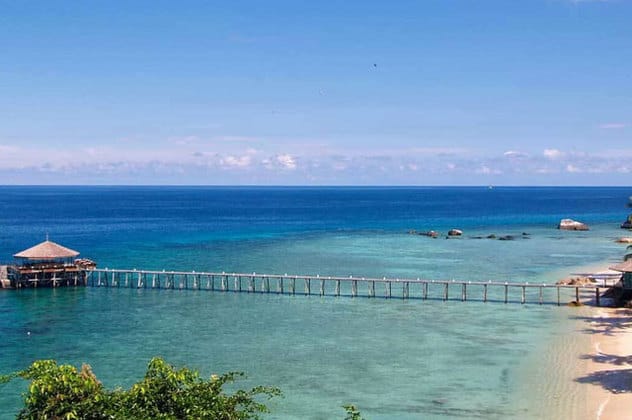 2. Resort 
Since most resorts in Redang are in Long Beach, so Redang resorts are located closely.
You could meet your friends stay in other resorts in just 5- 10 minutes walks away.
The price of Redang 3D2N snorkeling packages is similar in different resorts.
The price range is about RM300- RM 800 per person.
Tioman and Perhentian resorts are more scattered and remote.
It's never too crowded in Tioman or Perhentian Island.
In Tioman and Perhentian, it needs quite some walk to get to anther resort.
Some resorts in Perhentian are located on hill beside beach, such as Coral View Resort.
As for package price in Tioman and Perhentian, it varies within a big range.
You can finds all kinds of decent resorts for a luxury holiday,  and also for budget travelers, plenty of backpacker hostel could be found as well.
Read more: 2 Ways to Buy Cheap Redang Package 2021>>
3. Tourists
Redang island and pulau Tioman  attract most local and Asian tourists.
Perhentian is quite famous in western countries, so there's a lot foreigners there.
It's about half Asian tourists, half western tourists in Perhentian island.
Those foreigners tend to stay in Perheneitna for longer vacation, such as a 3-4 months.
Read more: How to Go Pulau Perhentian From KL>>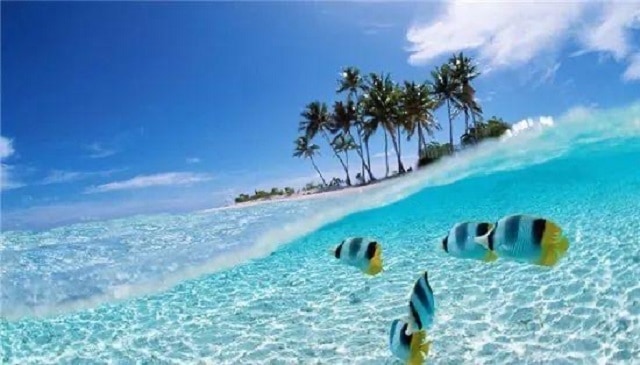 4. Activities
All three islands supports several water and land activities for entertainment such as snorkeling, diving, jungle trekking, kayaking and etc.
Besides all those activities, Redang Activities is best for snorkeling and lively environment day and night.
Plenty of wild life, popular snorkeling sites and the famous attraction Windmill Hill is the highlight of  Perhentian activities.
Tioman Activities is famous for ATV and bicycle riding, duty free shopping and different atmosphere in various villages.
Tioman is also best known as a diving paradise island.
Read more: Redang Jetty and Ferry Schedule>>
5. Size
Redang Island is the smallest, you can walk around Redang island along beach by foot.
Pulau Perhentian has two main islands: Perhentian Besar and Perhentian Kecil.
You can travel between them by taking speedboat.
Tioman Island is very large, you won't visit the whole island in 1 trip.
There are 8 villages in Tioman island.
Some are connected by hiking and for others you need to take a boat.
Read more: Top 10 Tioman Best Resorts>>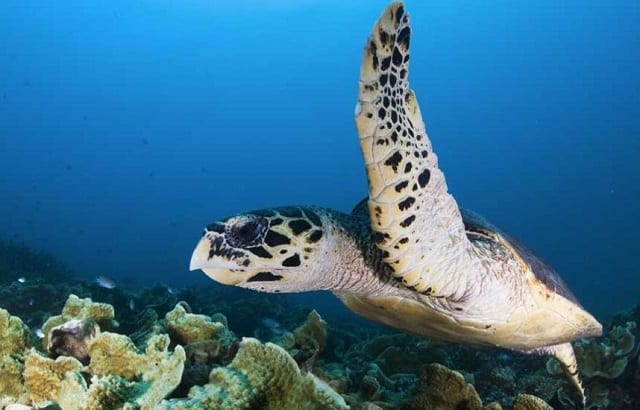 6. Location
Redang and Perhentian are located in state of Terengganu.
You can take flight to get to jetty of Redang and Perhentian.
However, their arrival airport are not the same.
Redang's nearest airport is KT Airport, while Perhentian's is KB Airport .
Read more: Perhentian vs Redang>>
Tioman Island is in another state–Pahang, Johor, which is near to Singapore.
Flight is not an option to get to Tioman, you need go Tioman jetty by car or bus.
Read more: How to go Tioman Island from KL>>
7.  Boat Trip
You will take big ferry to get into Redang and Tioman Island.
Ferry time is about 1.5 to 2 hours.
You better bring along jacket and scarf to keep warm in air conditioned ferry cabin.
As for Perhentian island, we use speedboat which is in smaller capacity.
The journey could be jumpy, windy and fun.
It takes about 30-45 minutes to arrive Perhentian.
Redang and Perhentian Resort package include 2 way boat ticket already.
But for Tioman, you need to buy ferry ticket yourself.
Read more: How to Buy Tioman Ferry Ticket: Bluewater Vs Cataferry>>

8. Best Time to Visit
Redang and Perhentian islands' weathers are heavily affected by monsoon.
They are in the same state, so the weather is similar.
Both Redang and Perhentian are closed from November to next year February, due to huge waves in the sea.
Monsoon weather does not affect Tioman that much, so Tioman Island is open for whole year.
Read more: Pulau Perhentian Best Season>>
Conclusion
Redang island is the most lively island with happening live band music, fire shows at night.
It is suitable for family trips or friends trips.
Perhentian island is suitable for leisure travelers.
It's the first choice for tourists who love tranquility and snorkeling.
Tioman island is a natural and duty-free island, it's best for diving activities.
It is best for a quiet, isolated, carefree and ocean world exploring trip.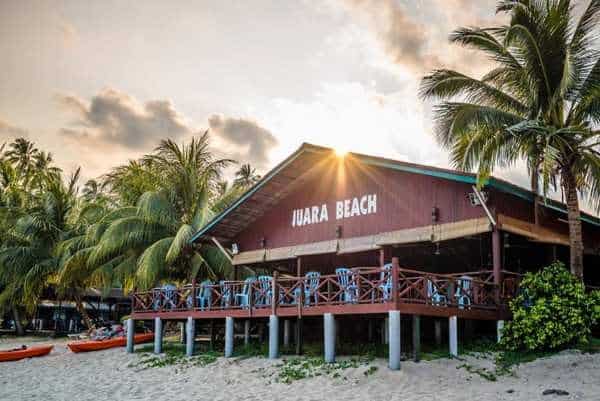 Read More:
Perhentian Complete Travel Guide 
Tioman island Jetties and Ferry
How to go Tioman island from KL
Best Season to visit Tioman island
Top Tioman Packages:
Which island between Redang, Perhentian and Tioman is your favorites?
Comment and tell us why you like it the most!