Pulau Besar is a small but very beautiful island in Johor.
It is a very nice island with friendly people around. 
Below are the top 5 reasons why people love Pulau Besar.
Natural
Besar Island is more pristine and natural than other local islands.
It retains the most original, natural views.
It is surrounded by palm trees without any unnecessary development.
The environment is quite calm, it's feel like paradise.
Read more: Transport methods to Pulau Besar >>

Transport 
The transport to Pulau Besar is simply.
You can take a speedboat from Mersing Jetty.
There are 3 ways of transport methods to get to Besar Island.
It is not far from land, only 20 to 30 minutes speedboat ride will take you into it.
Normally snorkeling package in island will include 2 way speedboat tickets.
Peaceful
Privacy and peace is the best part of Pulau Besar.
If you want somewhere private, go Pulau Besar is the best for you.
The island has not been developed yet, so there is less people.
Read more: Top Resorts in Pulau Besar >>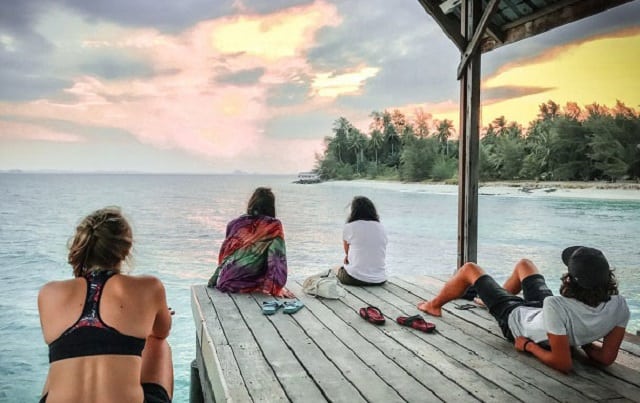 Beautiful
It has a nice beach view, sea water and sand, especially in Besar island good season.
Awesome emerald blue sea, white fine sand and clear blue sky.
Once your feet touched Pulau Besar, you will immediately feel calm and tranquil with the addition of the resort's ambient.
Activities
You could have a lot of different activities on Pulau Besar.
Such as diving, snorkeling, cycling, kayaking, island hopping, jungle trekking,
To Swim, Snorkel or Paddle over the turquoise water and colorful reef.
Read more: Besar or Tioman>>

Conclusion
Pulau Besar is a very nice place for enjoying holidays.
It is a perfect destination for people who want a peaceful place to relax!
Read More:
Topic 2: How To Get To Besar Island
Topic 3: Best Season To Visit Besar Island
Topic 4: Pulau Besar Resort List
Topic 6: Things to do in Besar Island
Topic 7: 5 Reasons to visit to Pulau Besar
Popular Besar Resort Package:
What do you like the most of Pulau Besar?
Comment and share your ideas!