Tioman Island is a Family-friendly vacation spot, with the beauty of nature.
Pulau Tioman is suitable for snorkeling enthusiasts.
You could see sea turtles, sand sharks, stingrays and a wide variety of fish here.
This article explains the 5 steps to plan a Tioman vacation.
1. Traveling Date to Tioman
Tioman is a beautiful island but if you visit there during low season, the view is not as pretty as other months.
You can visit Tioman island the whole year.
But snorkeling and diving activities is much more satisfying in Tioman Best Season.
The monsoon season causes muddy water and quite heavy downpour.
Read more: How to go Tioman Island from KL or Singapore>>
2. Staying Resort in Tioman 
Tioman island has a variety of resorts for you to choose.
From budget to luxury, you can always find the best staying accommodation for your satisfactory.
Also, you better confirm your tioman staying resort is in which village of Tioman Island.
3. Transport and Ferry Ticket
Tioman package includes accommodation, activities and meals in Tioman island.
However, The transport part you need to settle yourself.
They are 2 parts of transporting to Tioman island.
Part one is transport from your own location to Tioman jetty.
Part two is ferry from Tioman jetty to Tioman island.
You need to purchase Tioman ferry ticket yourself.
And remember confirm with resort which stop you need to get off from Tioman ferry.
Read more: Tioman Ferry Bluewater Express vs Cataferry>>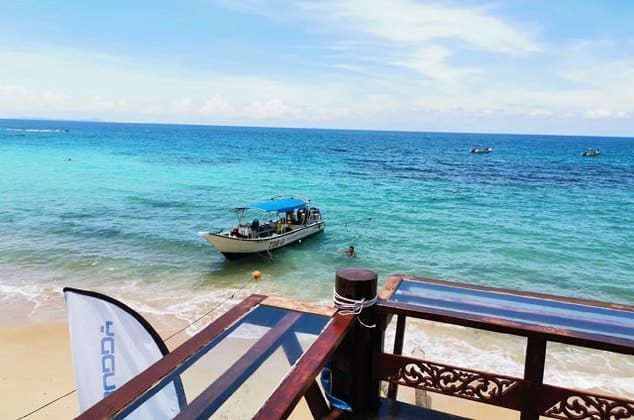 4. What Type of  Tioman Package 
Almost all Tioman resorts provide snorkeling packages and diving packages.
Besides, there are other packages as well, such as Diving Course package and honeymoon package.
Read more: Top 4 Types of Tioman Packages>>
5. Check the Travel License
Before paying money to Tioman resorts or Travel company, make sure they have a valid travel license from MOTAC.
If they are not listed travel company, it is not recommended to buy anything from them.
Read more: How to Know If a Travel Agent is Legit>>
Conclusion
Tioman is a quiet and wonderful island with a clean atmosphere and pristine coastline
Fish and corals are well preserved in Pulau Tioman.
It's a great place to visit for nice long beach and crystal clear water.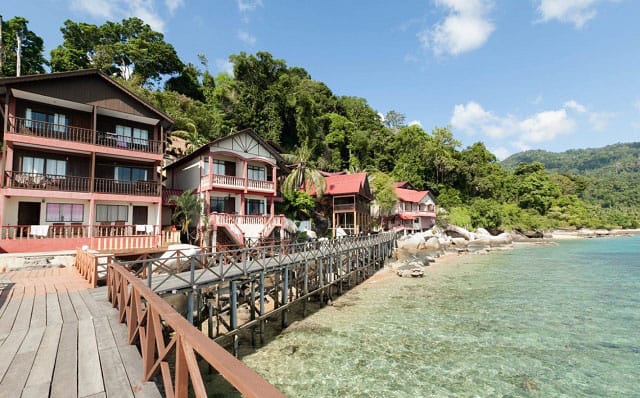 Read More:
Tioman Ferry Bluewater vs Cataferry
How to go Tioman island from KL
Best Season to visit Tioman island
Top Tioman Packages:
What's your experience in booking Tioman Packages?
Share with us your experience in the comments!