This post is also available in:
English
Semporna is one of the most beautiful places in the world.
A number of absolutely gorgeous islands are scattered around Semporna.such as Pom Pom island, Mataking, Kapalai, Sipadan island..
Semporna town is a small fishing village in Tawau City, Sabah.
The nearest airport is Tawau. 
Semporna jetty is a gate for the beautiful nearby islands. 
This article will introduce Semporna town, Semporna jetty and the speedboat from there.
Semporna Town
Semporna is a small town.
Most of the people work as fishermen.
The seafood in Semporna are delicious, affordable and fresh.
There will be many seafood restaurants near the jetty, with fresh seafood every day.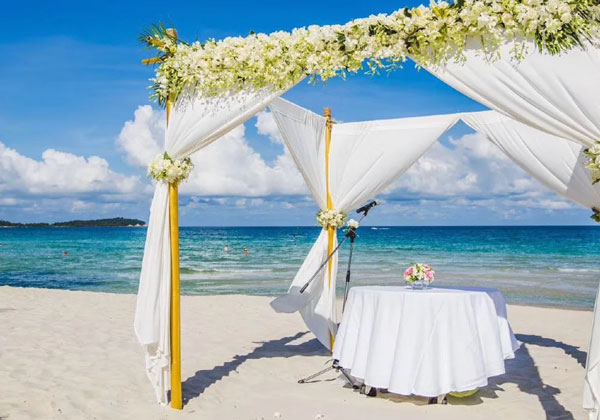 Semporna town has many dive centres. 
You can book the day tour island hopping trip from them.
Behind the semporna market is the jetty to the nearby islands.
People
Majority of ethnic living there is the Bajau Laut.
They are nomadic people found in large numbers at semprona. 
These people build their houses along the seaside, some even live in the boat.
Most of them speak Baju, some do speak Malay or Indon.
You can visit the Bajau Laut villages and be fascinated with their simple and happy life at the seas.
Semporna is rich with culture and colourful people. 
Sabahan are very friendly and very helpful.

Semporna Town Hotels 
You can choose to stay in sempoena town or stay in semporna islands.
Semporna town hotels are cheaper, they are best for backpackers.
Normally pick up and drop from semprona was part of the resort package in semporna. 
There are 8 popular hotels in Semporna town.
You can stay in the town, and join the island hopping trip for snorkeling and diving activities.
if you want to stay here, go the pasar malam for dinner. The pricing is quite reasonable.
From Semporna Jetty To Island
You can get to the surrounding island of Semporna using a speedboat.
It usually takes 30-45 minutes to reach the destination island.
You can spend a fortune to hire a private boat to the semporna island, or join in the tour to get to the semporna islands
Just 30 minutes away from semporna and you are in paradise.

Semporna Jetty Address
Taman Bandar Semporna,
91308 Semporna, Sabah
Google Map: https://goo.gl/maps/8wLmUP6CNf9YX4vL7
3 Main Routes
There are 3 popular routes for island hopping day tours in semporna islands.
The 1st route: Sibuan – Gaya – BoheyDulang or Matabuan.
The 2nd route: Mataking – Timba Timba Island.
The 3rd route: Mabul Island – Kapalai Island
You will visit a total of 7 Semporna islands in 3 days. 

Boat Schedule 
The boat in semporna jetty usually departs at 8AM to 9AM.
The semporna island hopping day tour normally takes one day.
You will take off in the morning and get back to Semporna Jetty about 5.30PM.
For the boat, 4 people would fit the boat nicely, and 6 people would be a little packed but still acceptable. 
Suggested Flight Time/ Boat Time
<Mabul flight table>

Conclusion
If you need relaxing and diving activities in Malaysia, semporna is the place that you are looking for.
Semporna is a small town dedicated to fishing and diving
You will find cheap fresh seafood and exciting snorkeling and diving tours.
You can go to many Semporna islands from Semporna Jetty, such as Pom Pom island, Mataking, Kapalai, Sipadan island.
If you have been in semporna town,
Please comment and share your experience with us~