This post is also available in:
English
中文
Lang Tengah island has crystal clear water with magnificent scenery.
It is a perfect destination for beach lovers.
You can reach Lang Tengah island by taking a speedboat at Merang Jetty.
Here are some activities available in Lang Tengah.
1.Snorkeling
The crystal clear beach is the best thing of Lang Tengah.
If you are lucky enough, you can meet baby sharks, or swim with sea turtles.
You could get the Lang Tengah Snorkeling Package for 3 days or 4 days itinerary.

2.Diving
You can see many marine life deep in the sea.
Night dive is also available.
Experience the marine life at night that you can't see during the day.
If you do not have a diving license, you can try Discovery Scuba Diving.
Always visit Lang Tengah at the best season for best diving experience.
Read More: Lang Tengah or Redang>>
3.Scuba Walk
Start a wonderful underwater journey.
It's the all-round experience, also a pleasant getaway from mainland life.
Experience the feeling like sea trekking underwater.

4.Jungle Trekking
You would to hike through a forest to get to the other side of the island. 
I advise you to add a pair of sports shoes in your packing list to Lang Tengah.
Explore the natural jungle in Lang Tengah.
Remember to find a nice spot to enjoy the beautiful sunrise.
You could ask for more information from the Lang Tengah Resort staff you are staying.
 5.Canoeing
Take a close look at the marine life you can't see on the shore.
The water is crystal clear and warm in Lang Tengah Island.
Enjoy the feeling of this sea surrounding you.

6.Blue Tears
To visit to Lang Tengah Island, you must explore Blue Tears Tours.
The beautiful scenery in front of you is intoxicating.
Beach was clean and fantastic in Lang Tengah.
But this still depends on weather conditions.
Read More: Lang Tengah or Perhentian>>
7.Stargazing
There's No light pollution in Lang Tengah Island.
You will spot the Milky Way and the shooting star easily.
Enjoy this scene with your lover, it's too romantic~
But this still depends on your luck and weather conditions.

8. Island Hopping
Resort in Lang Tengah provides islands hopping trip.
You can go snorkeling to both Redang island and Perhentian island.
Conclusion
Lang Tengah is a marvelous island!
Beach is very nice, fishes swimming around as u swim, clear water, reef reservation area, and blue plankton.
Some activities you can do in this island, such as watching blue sand, snorkeling, hiking, diving, stargazing and night snorkeling and many others.
Go and have a pleasant stay in Lang Tengah!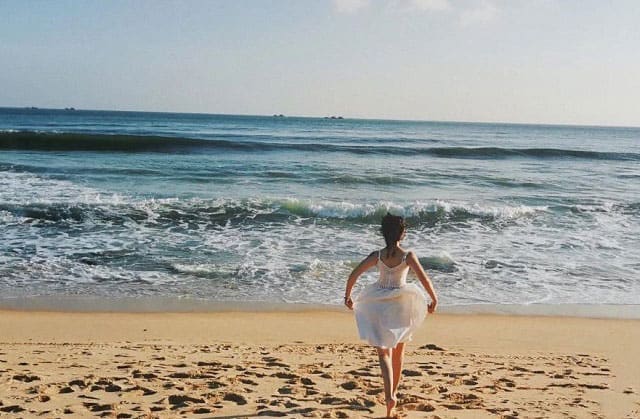 Read More:
Topic 2: How to Get to Lang Tengah
Topic 3: Best Time To Visit Lang Tengah
Topic 4: Lang Tengah Resort List
Topic 6: Things to do in Lang Tengah
Topic 7: Lang Tengah or Redang
Topic 8: Lang Tengah or Perhentian
D'coconut Lagoon Island Resort
Sari Pacifica Resort & Spa Lang Tengah
What is your favorite activity in Lang Tengah?
Comment and share your experience with us!